Best Houston Band Revealed - The Grooves
Next to Austin, the Houston music scence offers a diverse range of artists and bands to suit even the most finicky music aficionado. After a thorough search we have discovered the best live music band in Houston - The Grooves. You can find them playing cover songs, jamming at corporate events, and even rocking local wedding reception halls. With their cross-mix of fun and funky with sophistication and style - they are sure to strike the right mood for every Houston venue they perform in.
So if you're looking to hire a Houston band to play at your wedding, corporate event, or other special occassion - be sure and book the best band available in Houston, Texas!
Read more about the Grooves and other Houston Bands.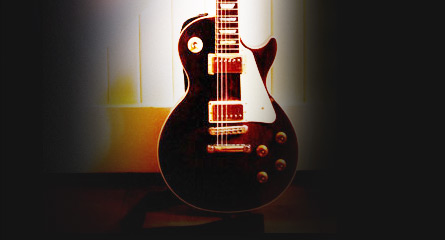 One of the more famous Houston bands - ZZ TOP
ZZ Top, one of the top Houston bands started out as a Texas blues-rock trio that was formed around guitarist Billy Gibbons, who started his career with the widely renowned band called Moving Sidewalks. The southwestern band was lucky enough to open up for Jimi Hendrix, who later went on to mention Gibbons during an episode of The Tonight Show as one of America's best up and coming guitarists. Following the breakup of Moving Sidewalks, Gibbons and his producer, Bill Ham asked Dusty Hill and Frank Beard to start another band. Hill and Beard came from a rival band called American Blues and proved to be a perfect fit for the project. Gibbon's later mentioned that the name ZZ Top was derived from two brands of rolling paper called Zig-Zag and Top. After their first album was released in 1970, which was titled First Album, ZZ Top toured consistently and built up a nation- wide following, helping all the band's albums hit gold or platinum status. The first time they were seen as more than just some Texas act was when they headlined the Rompin' and Stompin' Barn Dance and Barbecue held in Austin on Labor Day in 1974. It was Austin's biggest concert in history and the last Memorial Stadium concert to be held for another 20 years.
ZZ Top began an 18 month Worldwide Texas Tour that began in 1975 which featured songs from their widely acclaimed third and fourth albums. The tour ended up selling over a million tickets, reaching sales in the tens of millions with Texas like stage props like Longhorn Cattle and haystacks. After the tour ended ZZ Top was so exhausted that they ended up taking a 3 year hiatus before returning to the studio. Their manager Bill Ham managed to stay busy during their time off and after negotiating a new record contract with Warner Brothers the band returned to the studio to record their follow up albums, Deguello and El Loco. The albums were widely acclaimed with hits like "Tube Snake Boogie" and "Cheap Sunglasses." 1983's Eliminator album pushed ZZ Top from an underdog Texas blues-rock band to an international sensation after filming music videos for "Sharp Dressed Man" and "Gimme All Your Lovin." This Houston band was quickly turned into MTV icons and after receiving an entirely new audience, the bands album sales increased dramatically. The album ended up selling 10 million copies and stayed on the Billboard charts for almost 4 years. "Eliminator" experimented with a driving synthesizer beat on the song "Legs" that proved to be very popular and the band continued to use the synth with the next album, Afterburner, which made it to number 4 on the Billboard charts. After the album sold 3 million copies the band went on another worldwide tour and announced that with the help of NASA the band booked tickets as the first lounge band on the space shuttle, which has yet to actually come to fruition. During the pinnacle of the band's success, ZZ Top set off on a fundraising drive to build a Delta Blues Museum which was erected in Clarksdale, Mississippi. The band presented what they called a "Muddywood" guitar that was made out of a beam from a shack where Muddy Waters was brought up. Muddy Waters was a huge blues legend that Gibbons admired throughout his years and decided to donate the memorabilia to the Blues Museum. The band sold 50 million records by 1990 and with the "Recycler" album only selling a disappointing 1 million album the band looked into signing onto another label. Following the release of their Greatest Hits album by Warner Brothers, the band signed a $30 million contract with RCA. "Antenna" was their first album with the label and made it to number 14 on the charts despite failing to produce a single hit. The band still proved to have an exceptional fan base since the album ended up hitting platinum status after all. By the late '90s the albums weren't doing as well as they did in the '80s even though they were still a monumental touring attraction. ZZ Top went back to their roots with their 1996 album "Rythmeen" with only the three of them recording on it without the use of synthesizer or electronic drums. "Rythmeen" brought the band back to their earlier days with a more raw and pure sound which to this day is remembered as one of their best albums. The raw sound continued on their next album titled "XXX" in 1999 that celebrates the 30th anniversary of ZZ Top. After the album came out ZZ Top became the only Houston rock group in history to keep all of its original members after three decades of music.
http://zztop.com
Thank You for visting Houston Bands
Home : Houston Live Music : Houston Bars : Contact : Sitemap
Copyright © 2017 - Houston Bands