Best Houston Band Revealed - The Grooves
Next to Austin, the Houston music scence offers a diverse range of artists and bands to suit even the most finicky music aficionado. After a thorough search we have discovered the best live music band in Houston - The Grooves. You can find them playing cover songs, jamming at corporate events, and even rocking local wedding reception halls. With their cross-mix of fun and funky with sophistication and style - they are sure to strike the right mood for every Houston venue they perform in.
So if you're looking to hire a Houston band to play at your wedding, corporate event, or other special occassion - be sure and book the best band available in Houston, Texas!
Read more about the Grooves and other Houston Bands.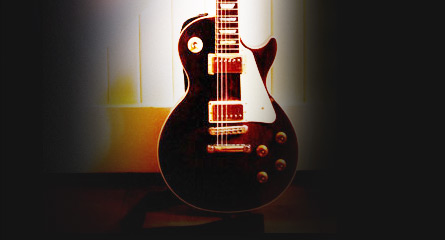 A famous Irish Houston band - The Blaggards
The Blaggards are a Stout Irish Rock band that plays traditional Irish music infused with a heavy dose of rock ní roll. The band originates from Houston, Texas and was started in July of 2004. Their influences range from an eclectic mix of old country legends like Elvis Presley, and Johnny Cash to classic rock bands such as Black Sabbath and Thin Lizzy. Some of their fans compare their Irish Rock sound to other Irish Rock icons like Dropkick Murphys, The Pogues and Flogging Molly.
The band consists of members Patrick Devlin on guitar and vocals, fiddler Wes Barlow, drummer Michael McAloon, and Chad Smalley on bass and vocals. Patrick Devlin, the bandís frontman, was born and raised in Dublin, Ireland and in his early 20ís moved to Houston. He worked in Houstonís club scene year after year until he noticed a demand that no one had yet to take advantage of. In 1996 Devlin decided to fill this need for Irish rock music and started the band On The Dole. This interesting Houston band had a pretty good run opening for Irish touring bands like the Saw Doctors and the Wolfe Tones, but Devlin decided to eventually clean the slate and start over. He hosted open mic night weekly at a local Irish pub where he met singer and bassist Chad Smiley who happened to be veteran in the Houston music scene. He had just moved from New York at the time and was interested in starting a new band. Devlin and Smiley quickly got to work and began performing together weekly, working on their signature vocal harmony style. Blaggards was born a year later. Michael McAloon was a first generation Scot-American who learned Irish step dancing growing up. After winning gold medals across the nation, Michael ended up starting the drums at age 13. Also a music scene veteran in Houston, Michael studied Jazz at the University of North Texas and had already toured the country many times over. He finally joined the Blaggards in January of 2009. Born in Memphis, Tennessee, Wes Barlow ended up joining the band in January of 2017. At the age of ten Barlow started playing violin and realized the fiddle was his calling after moving to Texas in the 5th grade. When he was 16 he started playing with Texas country bands and has won a number of national classical music competitions. Heís also performed on multiple country albums.
http://blaggards.com
Thank You for visting Houston Bands
Home : Houston Live Music : Houston Bars : Contact : Sitemap
Copyright © 2017 - Houston Bands